Shaun White has had a long list of sponsors throughout his career, securing his first sponsorship at age 7. Retiring this year after his run at the Beijing Olympics in 2022, White has been dipping his toes into every pond. From actor, musician, snowboarding legend and apprentice to skateboarding icon Tony Hawk, what hasn't he been up to?
And funding his career has been a long list of sponsorships from the very beginning. White even found himself in a position to reject endorsements and make even more money.
ADVERTISING
The article continues below this ad
Shaun White on streamlining his portfolio
White now has a much thinner sponsorship portfolio than over a decade ago. It has in the past been sponsored by many top brands over the years, including Ubisoft, American Express, Target, and Red Bull. After his victory at the Vancouver Olympics, he created the Shaun White Enterprises to consolidate all his business relationships.
White spoke to Elizabeth Weil for The New York Times, where he talked about this process of transitioning from athlete to owner. "It's a long game" he said. "I have more money now, so I can have fuller relationships, not just this sponsor setup where you're like, 'How many stickers do I need to put on my board.
In 2011, ended his relationship with RedBull, a sponsorship that offered him a lot of money and even built him his private half-pipe. White wanted more autonomy. "Few people know it: I have fewer sponsors than in the past and I earn more money."
DIVE DEEPER
For Shaun White Enterprises, he hired Keith Yokomoto, a COO with extensive experience, to run things.
White's entrepreneurial journey moves forward
ADVERTISING
The article continues below this ad
Currently, White has six long-term deals in the bag. He's added Celsius energy drinks, Krave beef jerky and the Masters workout app to his portfolio over the past year. White is the highest paid snowboarder.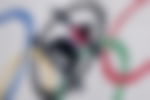 White continues to earn six figures a year from his contracts. That's quite a feat, considering extreme sports like snowboarding and skateboarding are rarely covered on TV. White announced and started his own lifestyle brand, Whitespace, with his brother Jesse. White's partnership with Burton Snowboards of more than two decades has come to an end. And he saw the opportunity to make a board adapted to each of his needs.
ADVERTISING
The article continues below this ad
DIVE DEEPER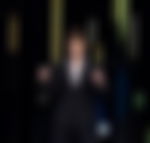 He released a limited number of signature Whitespace Freestyle Shaun White Pro snowboards to celebrate the launch. After retiring, White has time to grow the brand from its current infancy stage.