NEWS | FEATURES | PREVIEWS | EVENTS
originally published: 05/20/2022
(PRINCETON JUNCTION, NJ) — The faculty student lounge at West Windsor Arts will celebrate the work of teacher artists and their students created in a class or studio at WWAC during the fall, winter or spring terms of the 2021-2022 school year. The exhibition now runs until July 9. Each year, WWA honors its talented teaching artists and the exceptional work created by its students, youth and adults, by showcasing their work in a culminating exhibition, the Faculty Student Art Show.
WWA Teaching Artists comprise a wonderful group of talented and accomplished people in their field and in the community. With small class sizes, there are plenty of opportunities for one-on-one instruction with our support staff. This provides each student with a personalized learning experience for all ages. At WWA, they value learners as creative, independent thinkers who benefit from working in the arts and providing guidance from their teacher artists. The WWA couldn't be more proud of its artists, teaching artists, and all of their accomplishments over the past year. Regardless of the difficulties of COVID-19 and normal life, WWA aims to provide a safe place where students and teachers can leave their worries behind and feel empowered by their art.
Teachers highlighted in the exhibition and the art forms they teach include: Zakia Ahmed – Guided Oil Painting for Adults, Lori Langsner – Oil Painting for Beginners and Intermediates, Eleni Litt – Circle of art and doodle encounter, Susan Mitrano – Watercolor studio, Pratibha Raju – Drawing studio and acrylic studio, Sarika Soman – brilliant watercolor, acrylic studio and watercolor studio, and Katie Truk – drawing and watercolor and drawing, paint sculpt!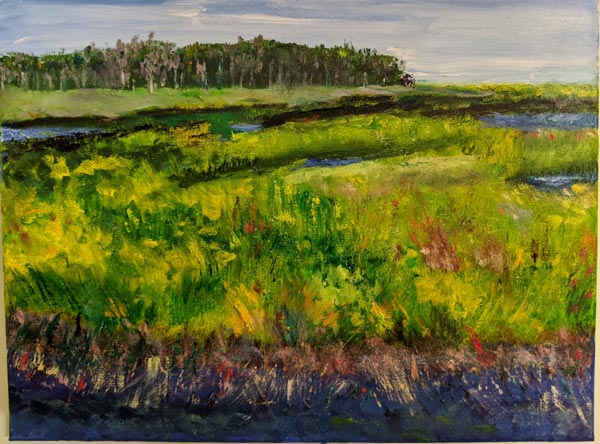 Mature students featured on the show include: Tammy Dawkins, Rupa Sanbui, and Barbara Weinfield. Young students featured on the show include: Tanish Aiyer, Gillian Appelget, Hayden Appelget, Isabelle Appelget, Nevin Benjamin, Seetha Chimalakonda, Milena Jade Deverell Cortez, Jenna Doyle, Dylan Ellis, Wyatt Ellis, Srinya Gottipati, Callie Jacobs, Alexandra Jacqueline , Niam Jain, Alexandra Lauzon, Jayna Nandakumar, Annabelle Nguyen and Arna Pakanaty.
There will be an Opening Reception and Recognition of Certificate of Fine Arts (CiFA) Students on Sunday, May 22 from 4:00 p.m. to 6:00 p.m. at West Windsor Arts. It is a free event.
This year, WWA is especially pleased to introduce so many young students to the Certificate in Fine Arts (CiFA) program. This program became the backbone of the arts education programs offered at the WWA. The works presented in this exhibition reflect the exceptional work and growth of the artists in just one year! Through sequential learning and skill building, students choose the CiFA Visual Arts or Performing Arts stream and commit to succeeding in the arts.
Advertise with New Jersey Stage for $50-$100 per month, click here for more info
---
According to Kirsten Sanford, Head of Education, "It has been a challenging year for everyone and I am impressed with how our students and faculty have been able to adapt to the new online courses, programs and camps. Seeing the creativity and collaboration flourish has been such a joy and speaks volumes about everyone's efforts to nurture the arts during a difficult time. "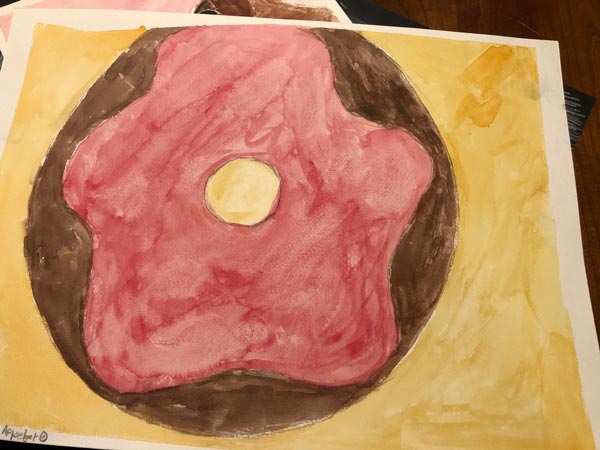 West Windsor Arts is proud to announce that the following students have completed the Foundation 1 program towards their Certificate in Fine Arts: Sam Selekman, Sasha Suresh Gautham, Alexandra Deverell, Milena Deverell, Nevin Benjamin, Jenna Doyle, Cara-Mier Marino, Mia Thomas, Amal Nurullayeva, Arthur Tomim, Melody Salrarini, Evie Fuller and Norah Wright O'Toole. Accomplished Foundation 2 students include: Ada Lee, Srinya Gottipati, Wyatt Ellis and Annabelle Nguyen.
The fourth year of CiFA will begin in the fall of 2022. Students will continue to be offered exciting and challenging programs, including digital art marking and theater arts. Popular base classes currently include drawing and watercolor studios.
the West Windsor Arts The mission is to provide high-quality cultural programming that brings people together and transforms the world around us by inspiring, educating and promoting the arts and the appreciation of art for our diverse community.
IMAGES: (TOP) Young student Callie Jacobs – Atlas Owl, digital (MIDDLE) Adult student Barbara Weinfield -Cattus Island Park, Toms River (BOTTOM) Young student Isabelle Appelget -The Big Donut, watercolor